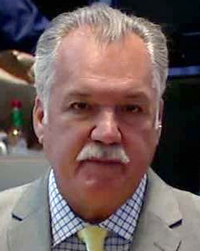 Alan Valdes, Senior Analyst
36 Year Member of the NYSE, Director of Trading Floor Operations, DME. Chairman at Wall Street Capital Partners, Veteran of Goldman Sachs and Partner in the largest EB5 project in USA. Former Board Director, Vision Finance, Largest Fund in Asia. Advisory Board: United Nations, MoMA.
Regular expert commentator on CNBC and all major networks, viewed by 350 million people per week around the globe.
Mr. Valdes attended Seton Hall, and graduated from NYU. He attended Harvard Business School.
---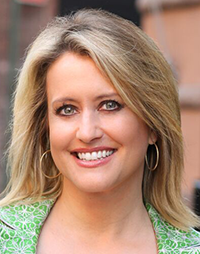 Jane King, Lead Anchor
Jane King is an American Journalist. King is the founder and CEO of LilaMax Media, which provides daily TV broadcast reports from the NASDAQ Marketsite. LilaMax Media launched January 21, 2014. King had previously been doing syndicated business and financial reports for Bloomberg News from the floor of the New York Stock Exchange. Before that, King covered local Business News for CNN's Newsource division, CNN Marketsource. Before joining CNN, King worked as a business reporter for WPVI-TV in Philadelphia and as an anchor and reporter at both WAND-TV in Decatur, Illinois. King began as a reporter for WLFI-TV in Lafayette, Indiana. King launched LiliMax Media on January 13, 2014 in which she now does syndicated reports from the NASDAQ exchange.
Outside of journalism King also has served as member and floor trader for the Chicago Board of Trade and as an adjunct professor of broadcast journalism at Purdue University.
King, who grew up in Greentown, Indiana and Kokomo, Indiana, lives in New York City, and is married, with one son and one daughter. She was awarded a Bachelor of Arts degree in Telecommunications from Purdue University in 1991.
---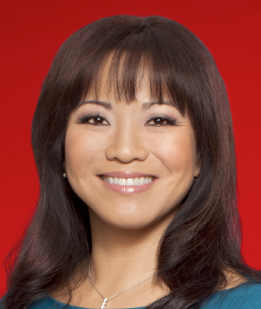 Patricia Wu, Anchor / Correspondent
Patricia Wu is an Emmy-Award winning journalist who has interviewed newsmakers from former U.S. President Bill Clinton and Singapore Prime Minister Lee Hsien Long to former Ford CEO Alan Mulally.
She moved to Hong Kong in November 2012 to anchor CNN's globally simulcast primetime morning news show. The two hour live program covered global news with a focus on world markets and business news. Wu also reported live from the 2013 APEC Summit in Bali, Indonesia.
Prior to moving to Hong Kong, Wu was a correspondent for CNN in New York, reporting from the New York Stock Exchange and the Nasdaq.
Wu has reported for several television networks in the U.S. including HLN and Bloomberg TV, and has covered numerous national and international events including the global financial crisis, the 2004 Presidential Election and the devastating tsunami in Thailand that same year. In 2007, she broke the story of the then candidate Barack Obama receiving Secret Service protection, the earliest that a candidate has ever been put under Secret Service protection.
---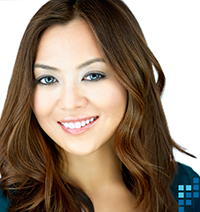 Remy Blaire, West Coast Correspondent
Remy is a multimedia journalist based in Silicon Valley.  As a correspondent for SCN, she reports from the Nasdaq Entrepreneurial Center in downtown San Francisco.
She spent nearly a decade covering the financial markets from the NYSE and the technology sector from the Nasdaq MarketSite in Times Square, NY.  
Remy worked in print, new media and broadcast TV for media outlets including: CNN, France24 and Newsweek.
---
Graham L. Brown, Europe Correspondent
Graham was born and brought up in the south of England. Entered the Royal Navy out of school. Served in the navy's internal management consulting group and as an instructor at the Royal Naval School of Management 25 year career at JP Morgan, London in Banking and Finance. Eventually leading a team that designed, developed and delivered products and services for corporate treasury and portfolio manager clients.
This required working with the head office in New York and all of the offices worldwide to ensure a trouble free implementation. With the take-over of JP Morgan by Chase bank in 2001, Graham left the bank after 25 years.
Mr. Brown is now engaged in freelance consulting and teaching, mainly business oriented MBA courses. He developed an Entrepreneurship based MBA program for the American Business School, Paris. In parallel he developed a number of courses for visiting students explaining the functioning of the European Union, particularly its financial markets, and the cultural challenges of working within it. These courses were given at HEC and other business schools in Paris and CLU in California.
He also served for a period as chairman of the board of governors, and continues as a volunteer, of the GrowMovement, an NGO assisting micro and mini businesses in Africa.