BioNap Consulting, Inc. is an investor intelligence and strategic advisory firm that produces high-quality equity research on companies in the pharmaceutical, biotechnology, and medical device sector. We work directly with both investors and biopharma companies in an effort to achieve the common goal of maximizing investment in the healthcare sector.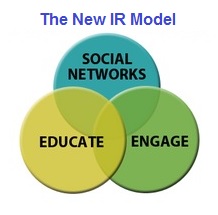 My name is Jason Napodano and I founded BioNap Consulting in July 2015. I have been a professional equity research analyst and investor in biopharma stocks for the past two decades. My strengths include a deep and profound knowledge of the healthcare industry and an ability to effectively communicate, often at times complicated scientific or financial metrics, to both institutional and individual investors. I have significant experience in financial modeling and product competitive analysis. My goal is to use these tools to help individuals make more informed investment decisions and to provide biopharma companies with strategic advice on investor relations and business development activities.
BioNap Consulting provides equity research, due diligence, valuation analysis, market research, and strategic advice on M&A; or product in/out-licensing opportunities. We are experienced advisors on the investor relations and business development side. We understand social media and how to both educate and engage with investors to maximize the investor relations effort.
I previously worked for Zacks Investment Research covering the small and mid-cap biotechnology and specialty pharmaceutical industry between 2003 and 2015. In 2009, I was promoted to Managing Director of Institutional Equity Research. Prior to Zacks, I spent 3 years on the buy-side with Eastover Capital in Charlotte, NC where I focused on large-cap equities, specializing in healthcare, energy, and technology.
Prior to joining Eastover, I worked as a research scientist for TechLab, Inc., a biotechnology company focused on developing diagnostic kits and vaccines for infectious diseases. I also spent a year working in a lab at the Fralin Biotechnology Center in Blacksburg, VA, and a year working for Virginia Tech professor doing cancer research in an on campus university lab.
I have a B.S. in Biochemistry from Virginia Tech, and a M.B.A. in Finance, with a concentration in Securities Analysis, from Wake Forest University. I hold the Chartered Financial Analyst (CFA) designation.
BLOG COMMENTS POWERED BY DISQUS