SWI Research Report #1 on Immune Pharmaceutical
SWI Research Report #1 - 2016
Immune Pharmaceuticals (IMNP)
The First Big Winner for 2016
Los Angeles, January 8, 2016 - StockWatchIndex (SWI) today announced that it has released its first Research Report on Immune Pharmaceuticals Inc. (IMNP) after initiating coverage as a new addition to its Biotech WatchIndex.

Developing Antibody Therapeutics
Immune Pharmaceuticals Inc. (IMNP) is a clinical stage development company researching and developing new and advanced therapies for the treatment of immune-inflammatory diseases and cancer. Immune Therapeutics applies a highly personalized approach to disease treatment, developing novel and carefully targeted antibody therapeutics to improve the lives of patients.

SWI Research Report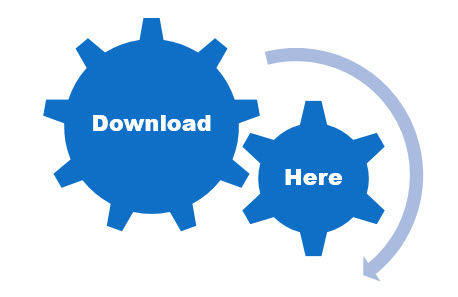 FDA Approval and Phase II Clinical Trials
In 2015 , Immune made important progress with its lead drug candidate, Bertilimumab, receiving clearance from the U.S. Food and Drug Administration (FDA) for an Investigational New Drug (IND) application. This approval allows the company to include U.S. patients in its Phase II clinical trial in bullous pemphigoid, an orphan auto-immune disease of the skin. Immune is also starting to enroll patients in the Phase II clinical trial for moderate to severe ulcerative colitis, a serious immuno-inflammatory condition of the gastro-intestinal tract. Other indications planned for Bertilimumab development include Crohn's disease, severe asthma and liver diseases (NASH). The company recently expanded its portfolio in immuno-dermatology, topical Nano formulated Cyclosporine A (CsA) for the treatment of psoriasis and atopic dermatitis. The Company's growing oncology pipeline includes proprietary antibodies and clinical-stage small molecules that have shown activity in a variety of solid tumors.
Unique Buying Opportunity
SWI believes that the advancement in Immune's product development, the FDA's approval for the Investigational New Drug (IND) application, the company's plans for the expansion of its clinical trial centers and the engagement of a new, highly experienced management team should result in reaching the mile stones that Immune has set for itself for 2016 and that investors expect.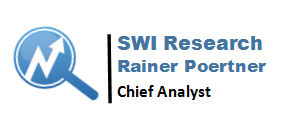 SWI is a leading edge PR, Information Marketing and Research firm with a highly frequented web site
www.stockwatchindex.com
, its "Rise Above The Noise" newsletter and SWI Research site
www.swiresearch.com
published for the investment community. These services provide subscribers with information and research on new, often undiscovered, but promising public companies. The
QuickPicks
section on the SWI site represents the consolidated opinions of carefully selected financial analysts and credible Wall Street firms that we respect and frequently sample. Our weekly SWI QuickPicks Ratings Report keeps subscribers informed about newly SWI initiated stocks and potential upgrades and downgrades in the QuickPicks section. We are not being compensated by the companies for the stocks in the QuickPicks section and do not necessarily hold positions in any of these stocks.
. SWI's "Portfolio Performance Report" periodically reports about the performance of the stocks that we have purchased for our portfolio, typically hold long and may be trading without notice. Please do not miss the wealth of frequently updated news, research reports and other valuable information elsewhere on SWI, especially for the stocks on our
WatchIndex
page. Watch a full range of CEO and analyst interviews on our Strategic Partner site
www.wideworldofstocks.com.
StockWatchIndex (SWI) is not a registered investment adviser and makes no warranty, expressed or implied, as to the accuracy or completeness or fitness for a purpose (investment or otherwise) of the information provided in the publications for its Stock Watch List, on its web sites or its newsletter. The provided information is not to be construed as personal financial advice, or a solicitation to buy or sell stock. Some information has been generated by what SWI deems to be reliable third party entities, or the companies' themselves, but SWI does not guarantee the accuracy, timeliness, completeness or correct sequencing of the information, or warrants any results from use of the information. We have contracted with some of the companies we present on SWI or in the SWI Newsletter as public relations consultants to keep the market and especially our subscribers informed about the companies and may have been compensated in cash and/or stock and stock options, which may be considered a potential conflict of interest. Readers are encouraged to consult their personal financial adviser before making any decisions to buy, sell or hold any securities mentioned herein. StockWatchIndex is not responsible for any error, mistake or shortcoming that may be occasioned at the time of publishing of the information in its Stock Watch List or in any of its other publications. No liability is accepted by StockWatchIndex whatsoever for any direct, indirect or consequential loss arising from the use of the information. StockWatchIndex expressly disclaims any fiduciary responsibility or liability for any consequences, financial or otherwise arising from any reliance placed on the information provided. The included information is subject to change without notice.