---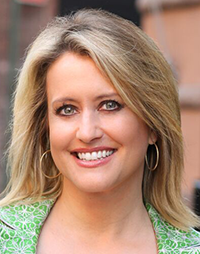 Jane King, Lead Anchor
Jane King is an American Journalist. King is the founder and CEO of LilaMax Media, which provides daily TV broadcast reports from the NASDAQ Marketsite. LilaMax Media launched January 21, 2014. King had previously been doing syndicated business and financial reports for Bloomberg News from the floor of the New York Stock Exchange. Before that, King covered local Business News for CNN's Newsource division, CNN Marketsource. Before joining CNN, King worked as a business reporter for WPVI-TV in Philadelphia and as an anchor and reporter at both WAND-TV in Decatur, Illinois. King began as a reporter for WLFI-TV in Lafayette, Indiana. King launched LiliMax Media on January 13, 2014 in which she now does syndicated reports from the NASDAQ exchange.
Outside of journalism King also has served as member and floor trader for the Chicago Board of Trade and as an adjunct professor of broadcast journalism at Purdue University.
King, who grew up in Greentown, Indiana and Kokomo, Indiana, lives in New York City, and is married, with one son and one daughter. She was awarded a Bachelor of Arts degree in Telecommunications from Purdue University in 1991.
---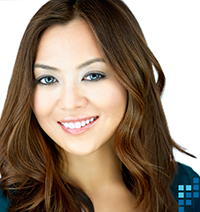 Remy Blaire, West Coast Correspondent
Remy is a multimedia journalist based in Silicon Valley.  As a correspondent for SCN, she reports from the Nasdaq Entrepreneurial Center in downtown San Francisco.
She spent nearly a decade covering the financial markets from the NYSE and the technology sector from the Nasdaq MarketSite in Times Square, NY.  
Remy worked in print, new media and broadcast TV for media outlets including: CNN, France24 and Newsweek.
---